Episode 5: Uncovering the Secrets of Whiskey
Listen to our newest podcast, "Episode 005: Uncovering the Secrets of Whiskey" with Kevin MacNamara.
Learn how a collaboration with Irish Distillers' and GERSTEL help develop advanced techniques to detect compounds that are key contributors to perceived aroma in whiskey.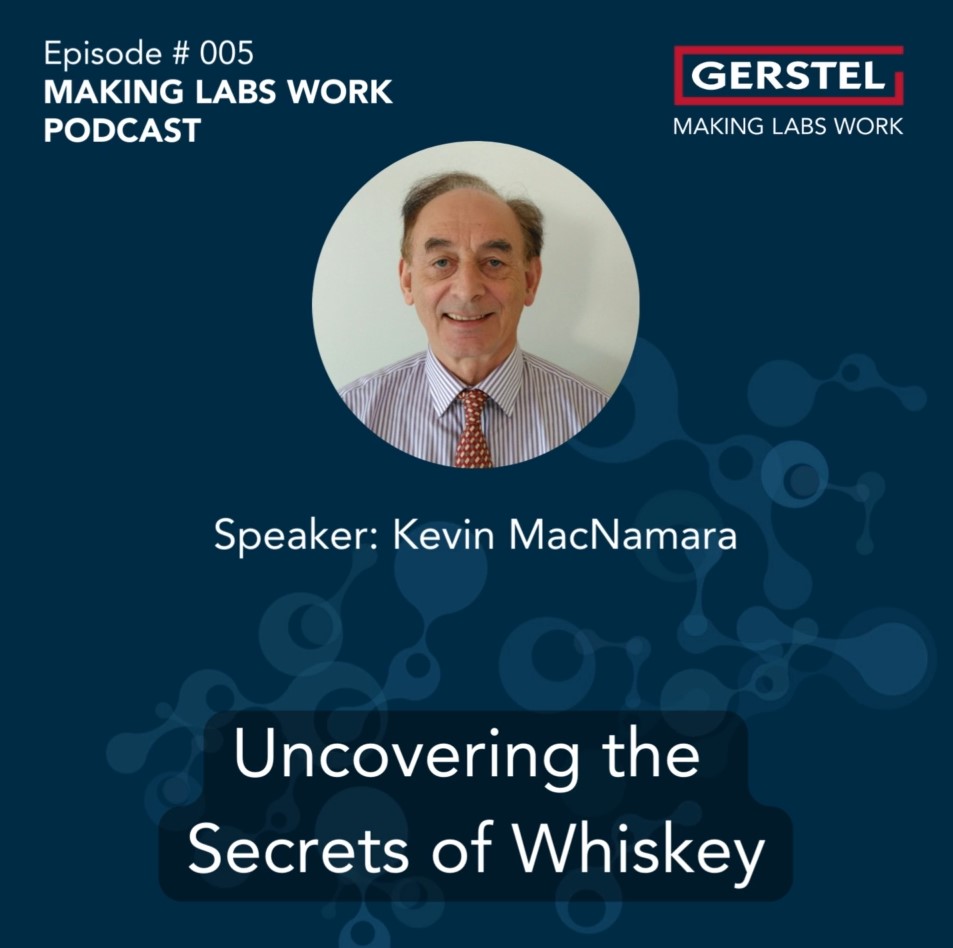 Main idea to emphasize is that more of 99% of any distilled spirit is comprised of ethanol and water and therefore is of no interest from an analytical organoleptic point of View. Direct injection in a GC will detect a small number of abundant fermentation fusel alcohols (high ppm levels), which may not be main contributors to perceived aroma.
Therefore: An Enrichment Method is Required!!
Depending on the complexity of the product there could be another 1000 compounds present at trace level. These trace compounds (ppb and ppt levels) will often have the deciding influence on perceived aroma. Kevin MacNamara has formely worked at Irish Destillers in the Lab. Now he is retired, but still full of analytical power.
We also spoke about bottle plant with "Carry-Over" Effekt, a Computer Password wich is now public and some other funny side stories.
Links to mentioned topics: